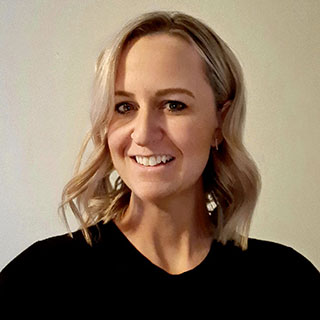 Jemma Grunsell Kerr
General Manager - Marli & Moe
The crew at Marli and Moe are led by Jemma, who herself, through her daughter Marli, has navigated the NDIS system for years. Beautiful Marli has an ABI and Jemma struggled to find the support she needed, so she helped create it! Her passion for others in the same situation grew, and she underwent the necessary steps to fulfill an underserviced area at the time.
Jemma has supported a diverse group of clients with diagnoses ranging from intellectual disabilities, degenerative diseases, complex trauma histories, terminal illnesses, rare diseases, psychosocial diagnoses, high complexities / high needs and much more. She supports these clients and their families to navigate the NDIA plus other services available to them and she thrives with assisting clients that have high / complex needs, crisis situations etc.
From Jemma's passion, she has built and managed a team of incredible Support Coordinators and Specialist Support Coordinators that truly want their clients to succeed. The personal achievements and stories of clients over the years is what fuels Jemma & the Marli and Moe crew everyday, through the ups and downs together!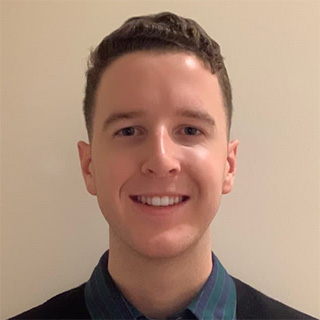 Aaryn Favell
NDIS Support Coordinator
Aaryn has 4 year's experience working within crisis out-of-home care settings and as a disability support worker. Through these experiences, Aaryn has worked alongside participants with extremely complex needs, many of which have been subject to significant trauma. Aaryn's therapeutic crisis intervention training allows him to apply his unique understanding of how to assist management of complex behavioural, physical and psychological needs.
Aaryn has completed a Bachelor of Commerce (Marketing) and Bachelor of Psychology. During his studies, Aaryn was part of an NFP International Organisation where one of his main roles was developing mental health initiatives for university students. Aaryn's success in this project assisted his team to place on a national level. While completing his final semester of university, Aaryn joined the Marli and Moe team to take his next step in the disability industry.
Aaryn maintains his passion for assisting young people and participants with psychosocial and intellectual diagnoses. Aaryn enjoys supporting individuals with complex needs and loves to learn about his client's personal experiences. Aaryn is driven by the positive outcomes he sees for his clients and helping sustain their positive life experiences.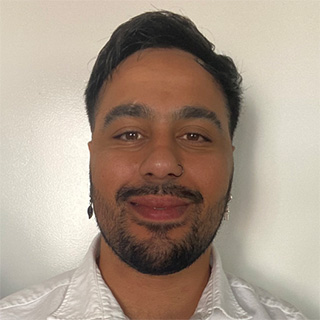 Angelo Piccione
NDIS Support Coordinator
Angelo has over seven years' experience working within the disability sector. Angelo has worked with both youth and adults with varying types of disabilities including, intellectual and physical disabilities, autism spectrum and mental health.
Angelo first realised his passion for helping people with a disability from the early age of eight when he helped raise  his baby nephew who is non-verbal, has cerebral palsy and is on the autism spectrum. Whilst unrealised at the time, Angelo's dedication to help and care for his nephew ultimately developed into his life's calling.
Angelo has a bachelor of Psychological Science from the University of Newcastle and is currently studying a Graduate Diploma of Psychological Science (Advanced) and a Masters of Business Administration. Angelo brings his empathetic, caring and passionate nature to Marli and Moe in hopes of a brighter future where everyone feels included, supported and empowered.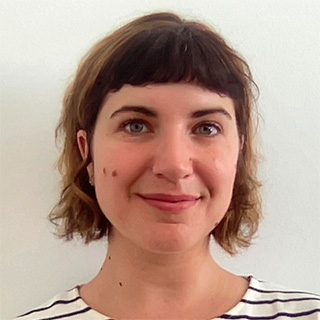 Anna Stefan
NDIS Support Coordinator
Anna is a passionate and open-minded person with valuable experience in disability and complex needs on a personal, academic and professional level. She has grown up alongside loved ones with disabilities and with over eight years of experience across roles in equine therapy, group facilitation and support coordination, has maintained a kind and good-humoured heart while growing into a complete NDIS nerd.
Following the completion of her master's degree with the UNESCO Chair for Peace studies in Innsbruck, Austria, Anna wished to apply the practical and academic tools she learned there to the NDIS landscape. She is passionate about acting within the framework of the social model of disability and person-centred practice, and aims to build capacity in people, providers and networks by being an imaginative and inclusive problem-solver, leading by example with empathy and simplicity.
Anna has experience achieving quality outcomes for NDIS participants with a wide range of needs including securing housing or assistive technology, supporting transitions in life stages, and triaging of mainstream services, as well as typical day-to-day creative solutions with participants and their support networks to live happy, fulfilled lives. Her particular areas of interest include psychosocial/mental health, LGBTQI+, and community participation. Anna believes in celebrating the highs and learning from the lows, and always works to support people to empower themselves – facilitating inclusion through difference.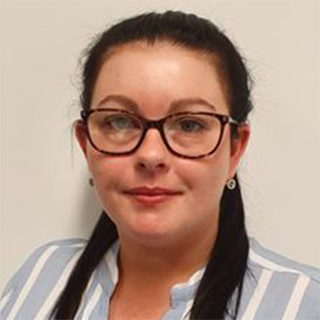 Bec Hall
NDIS Support Coordinator
Bec Hall has 8 years experience in the disability, health and aged care sector with her experience ranging from children to aged care, hospital, residential homes, interstate and within the disability community.
Bec is originally from a small country town on the Murray river and relocated to her current place of living to pursue more in her career as she is highly empathetic, understanding and handles situations in a calm manor.
Bec has worked within the mental health space, complex needs and is a strong support for the L.G.B.T.Q.I.A community. She has strong beliefs in 'choice and control' for people to make their own choices and live as independent as possible.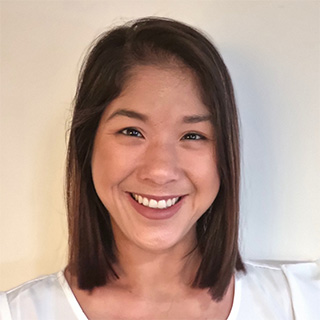 Bethany Chong
NDIS Support Coordinator
Bethany has worked in the disability sector for over 11 years and is known to be an outgoing and energetic person. Bethany has worked for UnitingCare Community and AEIOU Autism Foundation and has supported a wide range of people with a disability and children with autism.
During Bethany's time at AEIOU Autism Foundation, she had experience with Applied Behavioural Analysis therapy and worked closely with a therapeutic team as an Early Intervention Support Team. While at UnitingCare Community, Bethany has had various roles from Case Manager to Volunteer/Project Coordinator, these roles have helped her gain many skills and knowledge about the Human Services Quality Framework and Person Centered Planning.
Bethany graduated with a Bachelor of Psychological Science with Honors at the University of Queensland and her degree has given her compassion to work with the Human Services sector. Bethany is dedicated to supporting families with young children with a disability by providing families with choice and control that some families may experience with navigating through their NDIS journey.  Bethany is passionate about striving for the independence and rights of people with a disability.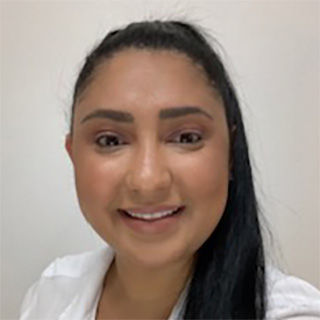 Elaria Samaan
NDIS Support Coordinator
Elaria is a bubbly and friendly natured person. Elaria has been working within the disabilities sector for over eight years beginning at the heart of it all, as a support worker. Elaria worked for the National Disability Insurance Agency in the CEO's office and in participant facing roles prior to joining the Marli & Moe family and brings a wealth of experience to the team.
Elaria holds a Bachelor of Applied Social Sciences, specialising in Community Services and has previously worked with diverse clients who live with dual diagnoses, mental health and physical and psychological complex disabilities.
Elaria understands that every person is different and uses a person centred approach. Elaria is passionate about supporting each of her clients to achieve the best possible outcome in all situations, and draws from her experiences in the sector to ensure that a great life is lived. Elaria supports the choice and control framework, and encourages each person's involvement in the support they would like to have.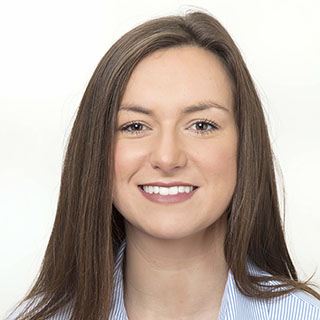 Emily Mc Keown
NDIS Specialist Support Coordination
Emily Mc Keown is the resident Specialist Support Coordinator here at Marli and Moe. She has been working within the NDIS space as a Specialist Support Coordinator for two years now but has been working in the disability sector & services for over ten years.
Emily holds a bachelor degree in Applied Social Studies and a Masters Degree in Cognitive Behavioural Therapy. She has always worked with a diverse clientele of service users – from mild intellectual disabilities with a dual diagnosis of extreme mental health, drug use, abuse or crime, to high complex clients with severe disabilities both psychical and intellectual.Emily tends to work with the more complex or crisis clients who benefit from having a support person with a therapeutic background, often having significant time constraints to their needs.
Emily has learned in her time working with NDIS clients that this space can be a tough one to navigate and having the right Support Coordinator to assist you is vital. Emily personally tries to educate and inform her clients and their families with the primary aim being to arm them with the knowledge and information needed to gain the most appropriate supports for themselves or their loved ones.
Emily has a wealth of knowledge that she puts to use every day to benefit her clients, so feel free to get in contact to see if she is the right fit for you, your client or your loved one – She is always happy to have a chat.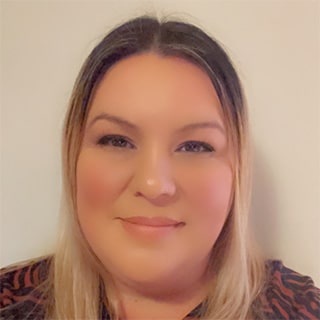 Isabel Alcindor
NDIS Support Coordinator
Isabel has over 18 years of experience in the disability industry, working with people with various disabilities including Cerebral Palsy, Down Syndrome, Autism, Intellectual Disability, Acquired Brain Injury, Psychosocial, Prada Willy and Fragile X Syndrome.
Isabel has previously assisted many participants to roll over from block funding to the NDIS prior to becoming a support coordinator in 2017. As a Support Coordinator, Isabel has experience in applying for Specialist Disability Accommodation (SDA) and Supported Independent Living (SIL).
Isabel is a kind, compassionate, and understanding person who strives to make a difference in people's lives. She believes in fighting for the right cause and is passionate about wanting to enrich people's lives.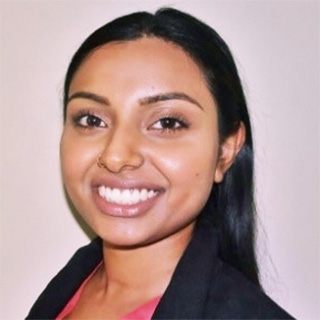 Kishvena Sorna
NDIS Support Coordinator
With over 7 years of experience, Kishvena started her journey in this sector as a support worker and founder of a community focused business catered to the elderly and people living with disabilities. Kishvena is originally from Perth, Western Australia, where she completed a Bachelor of Health Science and Honours in BSc Biomedical Science and continued further studies in Aged Care and Business Operations. Her caring and helpful nature has always guided her to a profession where she would be of service to the wider community.
Her specialities and experience include Autism Spectrum Disorder, Cerebral Palsy, Dementia, Alzheimer Disease, Multiple Sclerosis, Psychiatric Disabilities, Substance Use Disorder, PTSD and working with CALD communities. Kishvena believes that the only true disability is the inability to accept and respect differences.
Kishvena has always had a vision to see a more inclusive and supportive society where every person regardless of differences can access and participate fully in all aspects of life in the same way as any other member of the community. She is a highly driven individual who is always up for a challenge and is passionate about endorsing and striving for positive life changes for those who need assistance.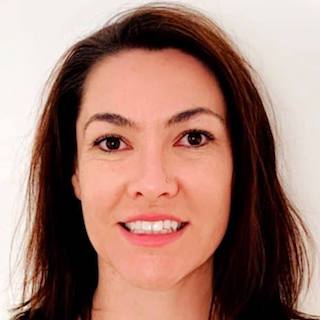 Lisa Callister
NDIS Support Coordinator
Lisa is based in Newcastle, and has been working in the disability sector for over 14 years. Lisa enjoys being able to provide support and assistance to both individuals and to families in navigating the NDIS. As Support Coordination is based on Capacity Building, she feels it's important to take the time with clients to help them understand their plan, what they can do with it, and how to go about achieving their goals. This gradually provides the knowledge required for clients to manage their own supports and plan.
Lisa is all too aware that every person is different in their needs, regardless of diagnosis similarities, and takes the time to ask questions, listen to answers, and seek supports accordingly. She has a caring and sensitive personality, as well as a genuine interest in helping others to become more independent.
Lisa provides Support Coordination to Newcastle, Port Stephens, Lake Macquarie, Port Stephens, Maitland and beyond. Lisa even has clients on the Far North Coast seeking her assistance!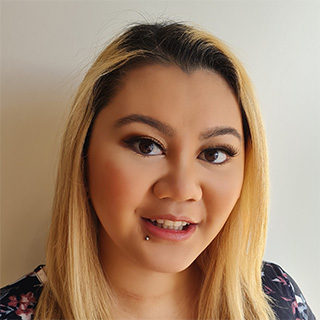 Marie Pamatian
NDIS Support Coordinator
Marie has 8 years of experience in both the disability and childcare/ kindergarten sector. She has a Bachelor of Early Childhood / Primary plus she specialises in early intervention and children of all ages. Marie is from Melbourne, Victoria and she is very family orientated coming from a big family of her own, so it is important to her that she is highly empathetic, understanding and comes across to her clients and fellow colleagues as a very friendly and bubbly person.
With Marie having her own son that has special needs, she can relate with her clients in both at a personal and professional way, but understands that every individual's experience is different. Marie is a highly driven individual who is always up for a challenge and uses her time, skills and knowledge in a proactive manner because she believes quite strongly in choice and control for all of her clients and all people that have disabilities.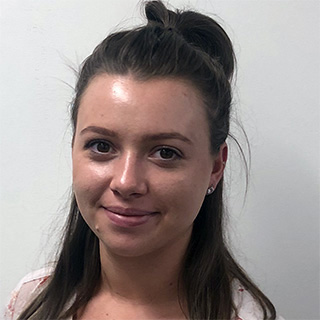 Megan Ellis
NDIS Support Coordinator
Megan is a passionate, caring person, who naturally gravitated into the disability realm with a heart to see people well supported and understood. With her strong personal values, Megan works with people, understanding and working towards being supported holistically.
Megan has a range of experience in the disability and community services sector, working directly with a range of participants with complex and high support needs. With experience as a Support Coordinator, Megan has supported participants on the complex support needs pathway, in combination with specialist support coordinators, working with multidisciplinary teams, looking at different housing solutions and supporting those looking to be discharged from hospital.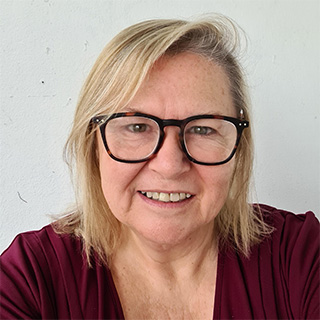 Rachel Fullbrook
NDIS Support Coordinator
Rachel has over six years experience in the health and disability sectors. She has worked in various community based roles from a women's refuge to the mental health field before becoming a Support Coordinator.
She has experience with all age groups and in diverse environments including, aged care, hospitals, group homes, paediatric clinics and community health. She enjoys using her experience in those diverse roles to assist people with complex needs.
Rachel strongly believes in a person centred approach and has a passion for helping to find the best supports for her clients and their families.
Rachel is focused on empowering clients to achieve their NDIS goals and also likes to use her sense of humour when assisting with the challenges of navigating the NDIS processes to help her clients feel more comfortable with the difficulties they may face.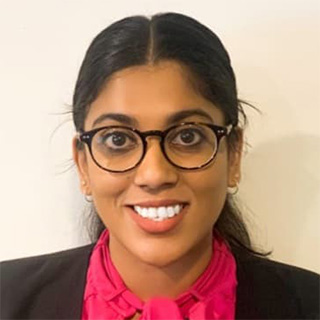 Saiyda Aiyub
NDIS Support Coordinator
Saiyda has over 5 year's experience in the disability and aged care sector. Her experience ranges from physical and intellectual disabilities to mental health.
Saiyda is from New Zealand. She has a bachelor's degree in Health Science along with a Postgraduate Diploma in Health Science obtained from the University of Auckland. After completing her studies Saiyda worked for the largest service provider in New Zealand where she gained the majority of her experience helping participants with complex health needs, mental health and behaviour support before moving to Australia.
Saiyda is a caring individual who strives to provide the best possible outcome for her participants and she believes in a person centred approach to empower participants to have choice and control of their decisions. She is willing to go the extra mile to support participants and their families during their journey with the NDIS.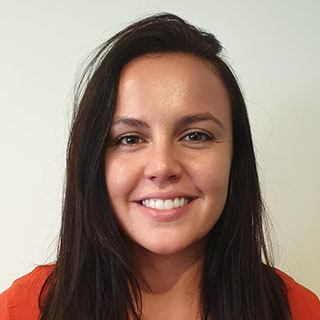 Sarah Doody
NDIS Support Coordinator
Sarah Doody has over six years' experience in the disability sector. Her experience ranging from children to aged care, with diagnoses of mild to severe, intellectual and physical disabilities, autism spectrum and mental health.
Sarah is from Ireland which is where she completed her bachelors degree in health and social care and with that and over three tears experience she emigrated to Australia to pursue a career.
Sarah is highly passionate and empathic which drives her to provide and help obtain the best possible quality of life for each of her clientele. Sarah truly believes in the "person centred approach "as it encourages each individual to make their on choices in which affects their day to day life and goals.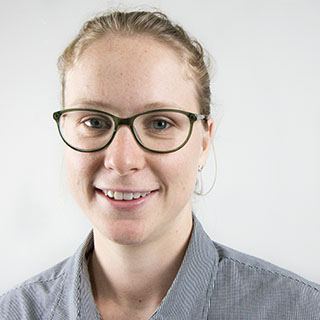 Stephanie Gaynor
NDIS Specialist Support Coordination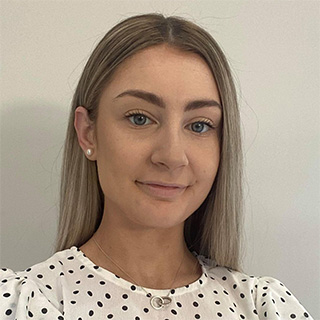 Tenille McIntrye
NDIS Support Coordinator
Disability and mental health support has always been very close to Tenille's heart. Tenille became involved with NDIS with her own son, River and understands that navigating the NDIS can be confronting and confusing. She aims to provide reliable and caring services that allow clients to achieve their goals with the assistance of NDIS support.
As a therapy assistant and group facilitator, Tenille has always been driven to support each individual uniquely and empathically. During this time, she has had experience with children, adolescent and adult clients with a range of personalities and needs.
Tenille is currently studying a Bachelor of Psychology (Honours) at the University of Wollongong and is a very passionate advocate for inclusivity, acceptance and equality for gender diverse individuals. She hopes to be part of the positive change toward a society that embraces and encourages difference.